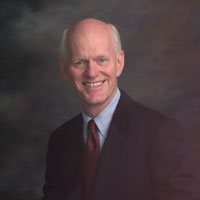 According to Master Executive Coach Marshall Goldsmith (pictured left), 360 degree feedback is essential for developing successful leaders. The highly respected multi-million selling book of the year winner stated in my recent interview with him that he only works with people who are completely open to receiving real feedback from every possible source of relevance.
He then uses the information gathered to tailor positive, simple, focused and fast professional development solutions for his high level clients. Often people are confused about how to give feedback. Most would agree that offering positive feedback is important, but an easy to administer process is often missing.
Through my consulting work, clients often have working relationship challenges and would frequently request simple ways to offer feedback when coaching, mentoring or assisting others. Through those experiences I developed a simple 5 step 'Positive Appraisal Process'.
The Positive Appraisal Process
List positive events: List at least 3, preferably 4-5 praiseworthy things that you or others have seen them do well.

Give Examples: Make sure you are genuine with your praise and give specific (and detailed if possible) examples of when they have performed each praiseworthy task.

Always Use Empowering Language: Phrase areas of potential improvement positively. Use terms like 'what can be further enhanced, improved, tweaked, modified and so on.

Find Agreement: Discuss what has been said and look for which of your suggestions the other person resonates with most and is most likely to implement.

Advanced Additional Element for Coaches: Have the client rank the order of personal relevance and importance of suggestions given and scale (between 1-10, where 1 = minimal confidence and 10 = maximum confidence) the liklihood of implementation of higher ranked suggestions. Higher ranked suggestions with the greatest implementation confidence scores are the ones to focus on.

Future Focused Integration: Re-iterate what they are doing well, praise them again, and have them imagine and feel the benefits of even more improvement by practicing and incorporating the new skills they have chosen to begin developing.

Advanced Additional Element for Coaches: This is where a range of meditative/hypnotic and positive outcome visualization coaching techiques can be used.
After completing the feedback process outlined, the final step is to coach the client in building the new skills required. It is also important that when offering feedback, that the giver of feedback is also in the right emotional and mental frame of mind.
For more detailed information on how to prepare yourself to be a great feedback giver, live examples of how to use the Positive Appraisal Process effectively and to listen to my interview with Dr Marshall Goldsmith where he reveals his highly effective coaching philosphy and methods, click here.